Rota Charter Service (Arctic Air)
Rota Resort & Country Club sells various dining & vacation packages on a 9-seater plane for individuals or groups wanting to enjoy and escape to Rota, Guam or Saipan

Check-in should be 1-hour prior to flight time. Each passenger is allowed one carry on such as a laptop bag or personal purse due to limited space in the aircraft. Check-in baggage weight limit is 30 lbs. at no charge. Any excess weight will be charged $1.00 per pound.

Inquiries & Reservations
GUAM Office - Phone: 671-647-5674/75/76 - Email: travelmarianas@gmail.com.
(Monday-Friday 9:00am-8:00 pm, Saturday & Sunday 9:00am-6:00pm) / After hours: Rota Resort Phone: 670-532-1155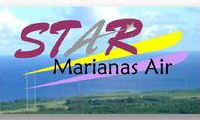 Star Marianas Air, Inc. offers private charters in their 9-seater Navajo aircraft. A 24-hour advanced booking is all that's needed.
Note: Payment is required before your reservation is confirmed

For reservations and information you can call the main office in Tinian at 670-433-9996 or the Rota office at ;670-532- 6224. You can also check their website at Star Marianas Air

NOTICE: As of February 5, 2018 Star Marians has discontinued their Rota to Guam and Guam to Rota flights!!!




United Airlines - United Express operated by Cape Air has air service to the island of Rota. You can make reservations through United Airlines.

See their website at United Airlines

Cape Air / United Airlines Rota Flight Schedule Rota Flight Schedule




Dive Rota, P.O. Box 941, Rota MP 96951
E-mail: mark@diverota.com

Home / About Us / Contact Us / Current Events / Diving / FAQ / Links / Places to Stay / Visitors Photo Gallery / What to do on Rota

Copyright © 2018