Snorkeling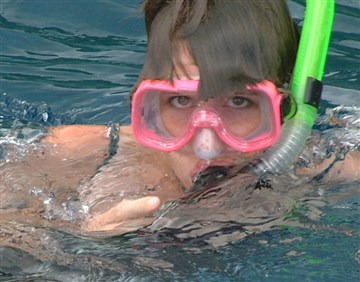 Depending on your water comfort and snorkeling skills there are many opportunities around the island of Rota.

The following may help you in choosing some of Rota's snorkeling sites:
Shoreline Access Guide for the Islands of Saipan, Tinian and Rota
Rota Snorkeling Advice

Observe ocean conditions for a while before entering the water.



Do not over estimate your watermanship skills



Make a plan before entering the water including alternate exits



Make sure you drink plenty of water before your snorkeling trip. The sun and saltwater can dehydrate a person very quickly.



Wear a t-shirt, rash guard or thin wetsuit for sun protection, stinging things in the water and contact with the reef.



Boats - If you see or hear a boat while snorkeling, locate the boat and wave to it or hold a fin or your arm up in the air above your head if it gets close or you think it might get close. Hopefully this will alert the boat operator to your presence in the water and they can avoid coming close to you and not run over you.



For some great snorkeling information see "The Ultimate Guide to Snorkeling."
Things To Be Aware Of

Jellyfish. Usually certain times of the year.



Dehydration - very easy to do. Some signs of dehydration include headaches and muscle cramps.



The Sun!!! Sunburn of varying degrees, sun stroke and heat stroke.



Unexploded ordnance - Bombs, bullets, grenades, etc. Rota was the site of WWII action and a lot of things got left behind or buried. Do not pickup or handle any of these materials as they can still be dangerous even after 70+ years. You can report any findings to an island resident or the local police.




Back to What to Do on Rota




Dive Rota, P.O. Box 941, Rota MP 96951
E-mail: mark@diverota.com

Home / About Us / Airline Services / Boat Charter / Contact Us / Current Events / Diving / FAQ
General Information / Links / Places to Stay / Visitors Photo Gallery / What to do on Rota

Copyright © 2019